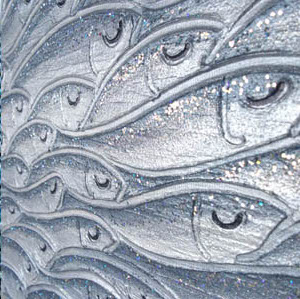 MY SARDINES GENTLY SWING AMIDST THE MATTER OF LIFE, IN A QUIET AND HYPNOTIC MOVEMENT. NEVER-ENDING AND IMMORTAL MOSAIC THAT MAY HAVE COME FROM DISTANT TIMES BUT ALWAYS PRESENT AND MODERN MY SARDINES ARE SIMPLY A SONG TO PROSPERITY AND TENACITY.
Barbara 
MY SARDINES GENTLY SWING AMIDST THE MATTER OF LIFE, IN A QUIET AND HYPNOTIC MOVEMENT. NEVER-ENDING AND IMMORTAL MOSAIC THAT MAY HAVE COME FROM DISTANT TIMES BUT ALWAYS PRESENT AND MODERN MY SARDINES ARE SIMPLY A SONG TO PROSPERITY AND TENACITY.
Barbara 
Barbara Pecorari is a contemporary Italian artist who has always had a strong affinity with bright colors and matter. She was born in 1973.
Her first contact with arts happened when she was a child, while she was looking at a big painting of two roosters fighting. The picture was in her grandmother's house, and it was inspired by a work of Antonio Ligabue. The energy of the movement and the bright colors of it touched her.
Since her first scholastic studies, she stood out for the details of her pastel and tempera drawings, and her professors directed her towards an art school.
She attended the art school Gaetano Chierici, but some family problems forced her to drop out the studies and start working. However, this did not prevent her from drawing self-taught.
After some years, she found again the energy and the inspiration after attending an exhibition of Alfonso Borghi.The force of matter and the energy of color inspired her to start painting on canvas.
Her first works, in addition to not satisfying her, they did not have that corporal relief she was striving for. Consequently, she started experimenting with stucco of putty furrowing it with dried brushes and tools, using brushstrokes of color separated from each other.
The subject she prefers painting are the landscape she sees around her, the countryside where she played when she was a child, mild hills, and solitary trees.
From here arise two painting collections on big canvas and photographic catalogues named "The Sky's Roots", "The Journey"  with the collaboration of writers, poets, and photographers of the territory, where the artist appears close to her painting as a narrative entity.
She became part of the Association Parmese Artisti where she exhibited with her role model Alfoso Borghi and where she experimented various techniques of painting such as futurism, abstractionism, portrait, and surrealism.
During a journey, she was later impressed by the silvery fish stock that were jumping outside the water trying to escape from predators. This memory inspired her to create a characteristic drawing of material fishes that fit together to create an infinite mosaic.
She later experimented an overlapping technique of silvery fishes' stickers on plexiglass, in order to create a 3D movement, with an intense blue background named "Acquarius Sardines".
In 2010 she exhibited a sculpture shaped like a kite for the exhibition "Human Rights" in Rovereto, which was acclaimed positively by the public.
She was contacted by important critics of arts such as Vittorio Sgarbi with whom she participates at Biennale di Palermo in 2013, where she donated her work "The cup of Sardines" on plexiglass.
From 2014 to 2015 she taught arts to students at the elementary school Matilde di Canossa in Reggio Emilia, of which she has fond memories
A particular sculpture of heeled shoes, realized with barbed wire, named "Fashion Victim" (photo) is highly acclaimed by the public.
In 2009 she became part of the Association Artist La Marguttiana in Forte dei Marmi, where she is still attending from July to September. She also collaborates with the museum Milt in Torino and the Association Italia Arte. In 2020 she was chosen by Aurela Cuku to participate at the event "Emirates Art Connection 2020" at the Fahidi Historical Neighborhood in Dubai alongside the Ministry of Culture and the participation of the royal family, particularly with Mohammed Mejeren Bin Mohammen Al Sheikh, to whom she gifted her work named Mosaic of Sardined.
She participated to various collective expositions, such as lately
"Terra" (Villa Soragna, Collecchio 2008),
"Arte e Cibo" (Gibus, Ente Fiere di Parma, 2008),
"Omaggio a Guareschi" (Museo G. Lombardi, Parma 2008),
"Arte e Sport" (Palazzo Giordani, Parma, 2008),
"La Marguttiana" (Forte dei Marmi, 2009),
"Futurismo Oggi" (Castello di Lerici, 2009),
"Verdi 2010" (Graphital, Corcagnano, 2009) and
"Maria Luigia Oggi" (museo G. Lombardi, Parma, 2010) and
"Kinder cerca Arte" (2009). 26 June-11 September:
"Artisini in agenzia" at the venue of Ass. Generali di Reggio Emilia;
"La Marguttiana 2010" 03 July-06 September:  Forte dei Marmi (Lucca);
"Stella in summer night"11August-22 August:  Stella Cilento (Salerno);
"Il viaggio di una vita" 04 September-24 September:  Comune di Berceto (Parma);
"Human rights" 18 Sep-tember-17 October:  Ari from WORLD (Colle Miravalle, Rovereto);
"Il viaggio" 25-26 September Personal and Book Presentation at T.PALAZZO (PARMA)
"Giorni d'arte, Carrara" 8 April 2011: Expo Art.  Arte Padova 2011;
"Semplicemente Acqua" 22 May 2011,  Lendinara;
"Vista mare" June-September 2011, Studiò Gallery Capri;
"The Marguttiana 2011" July-September, Forte dei Marmi;
"Proponendo Arte", Forte dei marmi, 19-22 August 2011;
"Carnet di viaggio", Museum of campionissimi, Novi Ligure 10 September-10 October 2011;
"Glam on Canvas", Gallery, 15 September 2011 Studiò;
"About women" Studiò Gallery, December 2011;
BAF, January 2012 Studiò Gallery;
Italia arte, Sala delle Colonne – Turin, January 2012;
Zerouno-art cultural centre Barletta, February 2012;
Italia Arte, art exhibition, Foundation A.E.M. of Milan, March 2012
Miami Art Fair- Miami (USA) 4/9 December 2012
"Play your part Art" Dal 21 al 31 maggio 2012, ROSSO CINABRO
"Come velluto su tela" Dal 21 febbraio al 07 marzo 2012, CENTRO CULTURALE ZEROUNO
Palermo's Biennale, G. Sciortino Museum – Monreale, from January 10 to February 13, 2013
International Museum "Italia Arte" – Turin (Italy) from january 15 to february 2, 2013
LUXURY ART From 5 to April 24, 2013  – Altes Museum – BADEN-BADEN – GERMANY
CORONARI 111 ART GALLERY From March 16 to April 6, 2013 Rome. SHOW "ITS NOT REAL"
"immaginecolore.com" Gallery – Genoa,  Personal "bludamare" from 11 to 31 May 2013
Zhou Brothers Art Center – 1029 W. 35Th Street – chicago. Dal 21/6-14/7 2013                                                                                                    "Why not" July, 06-15, AREZZO Guazzesi Palace, C/so Italia 108 Arezzo
ST. TROPEZ 1 June-30 June 2014, Studiò Art Gallery : 4 rue d' Aumale , Place de l'Ormeau
"La Marguttiana 2014" Forte dei Marmi – Italy, via Pascoli – from 21 June to 7 september 2014
"La Marguttiana 2015" Forte dei Marmi – Italy, via Pascoli – from 3 July to 5 september 2015
"La Marguttiana 2016" Forte dei Marmi – Italy,  July-September 2016
"River Art Fair", Miami –  2016
"Art is Now" Saint Tropez 2016
"Viva la vida" Barcellona 2017
La Marguttiana, luglio / settembre 2017
Antibes – Art Fair 2018
FUTURARTE Museo Miit Torino 10/30maggio 2018.
La Marguttiana Forte dei Marmi , luglio / settembre 2018 .
New York Art &  Freedom 27 settembre-15 ottobre 2018.
"La Marguttiana 2019" Forte dei Marmi – Italy, from 06 July to 15 September, 2019
"Art Save the Planet", MIIT Museum, Turin, from 28 June to 13 July, 2019
Viaggi . Mostra Internazionale ,Castello Ruffo    15-25 agosto Scilla , Calabria 2019
Museum Exchange New York -Torino, from 27 September to 12 October, 2019
Contemporary Renaissance, Vatican, Palazzo della Cancelleria, from 17 October to 23 October, 2019
Premio Velasquez , 7 novembre 28 novembre 2019 Madrid
Last exhibitions 2020:
La Marguttiana Arte Forte dei Marmi 15/7/20-15/9/20
Royal Art Museo Miit Torino 17-23 settembre
Emirates Art Connection , Dubai 13-17 ottobre
 2021
– Moscow-Turin Videoesposizione, Gefen Gallery
Mosca e Museo Miit Torino 7-30 Maggio 2021
– Marguttiana giugno/settembre 2021
Forte dei Marmi
– DUBAI ART EXPO 4-6 novembre 2021
– DANTE 7 Casa di Dante Firenze 
 –Merry ChristmART   , MIIT Museum Turin,  
16th December 2021 – 12th January 2022
2022
– Italy  Iran " l'Arte è Donna "
Bonin Longare Palace, Vicenza  
24-26th May 2022
– ZOO ARTIS
San Benedetto Po  Mantua
4-26th June 2022
– Art 3f Monaco
Chapiteau de Fontvielle Montecarlo  
24-26th June 2022
– Marguttiana  Forte dei Marmi,
15th June- 15th September 2022
-Tribute to the Great Mother
 ArtTime  Gallery  Udine
15th – 28th July 2022
– Venice in Biennale
Albrizzi Capello Palace, Venice
30th July – 20th August 2022
–  Palma d' Oro Prize for Visual Arts, Montecarlo Bay
24th September 2022
– MEDITERRANEUM
Castello Ruffo in Scylla , Calabria
15th October – 6th November 2022
-DUBAI Umm Al Quwain  
Visual Arts Exibition
15th November 2022
-Bienal de Arte Barcelona
MEAM  European Modern Art Museum of Barcelona
18th – 20th November 2022
2023
-Nuove Visioni in Ferrovia
New visions on the railroad  
Galleria Arte', Milan
18th February – 12th March 2023
– Picasso Celebration
 Gregorio VII Gallery, Rome
7th – 17th April 2023
– Milano Art Design Week
UNA Hotel Expofiera  Pero  Milano
15th -23rd April 2023
– Dreams a New Future
MIIT Museum ,Turin
10th – 23rd June 2023
– Marguttiana
Forte dei Marmi
July – August 2023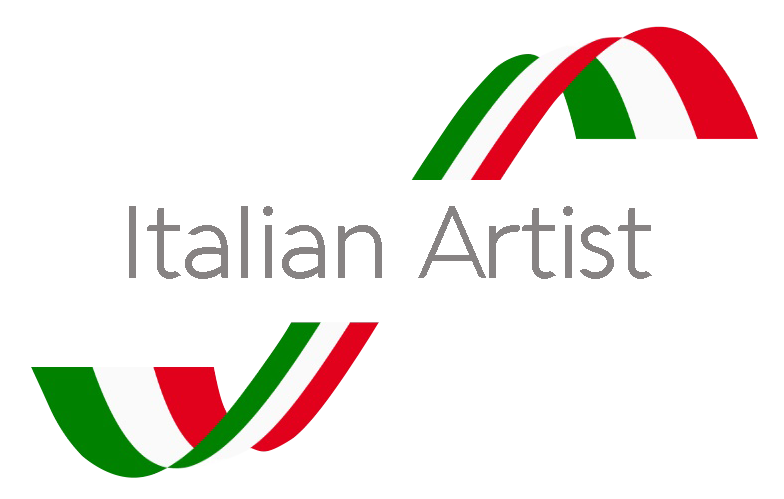 Summer sky, eventful sky,
Accepting these foggy dreams
as the thought goes back to the past
looking for those mysterious journeys.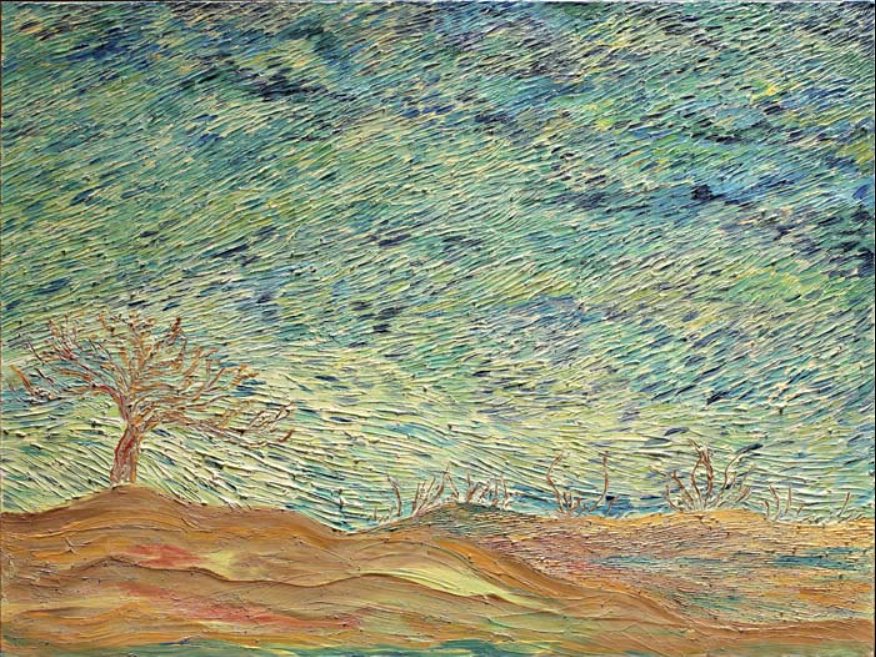 Thought of the past
200 x 150 cm
On Display Now
Featured Work
Marguttiana's Exposition Summer 2023